As Congress moves forward with immigration reform, we take a look at how this issue connects to culture, business and families in the Northwest.Our region is home to a unique blend of immigrants who work in all parts of our economy — from high-tech to agriculture. This population already has a deeply-rooted history here. And its ranks are expanding rapidly.Proposals for comprehensive immigration reform address border security, employment verification, guest-worker programs and pathway to citizenship for an estimated 11 million unauthorized immigrants in the US.
Should Developers Subsidize Housing In South Lake Union?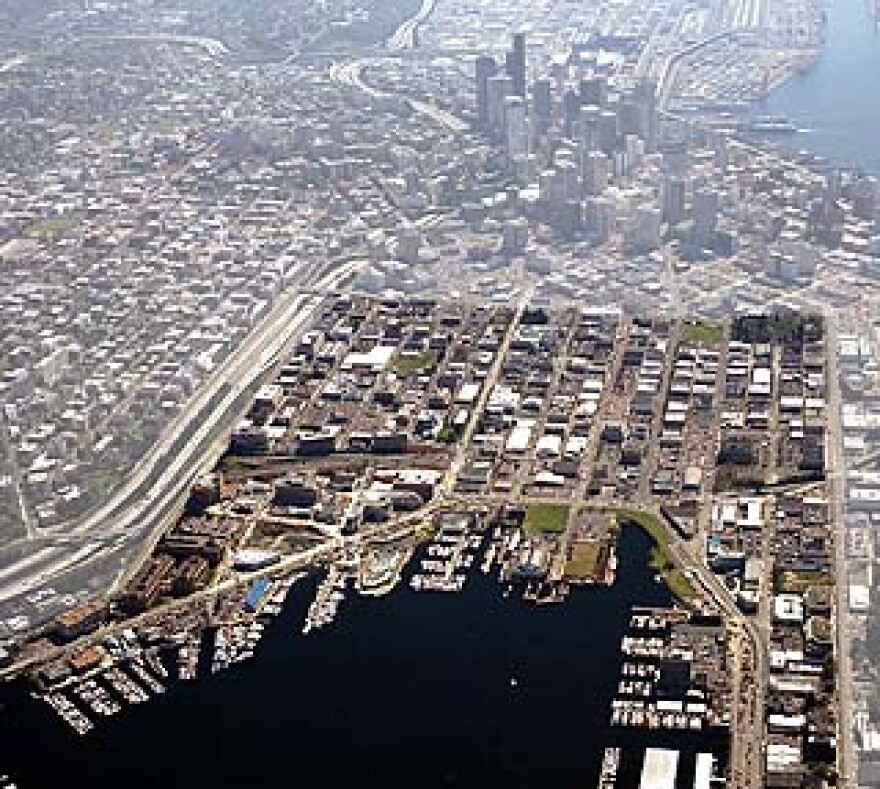 Seattle is nearing the end of a years-long process to rezone its South Lake Union neighborhood. One of the final points of discussion is whether to increase a fee paid by developers in order to build taller than the city's height limits. The money pays for affordable housing in the city. Some Seattle City Council members support a fee increase, but opponents say it's too late in the game to make changes and risk cooling off growth in one of Seattle's fastest growing neighborhoods. We talk it over with Councilmember Nick Licata and developer A-P Hurd.
Also this hour: Capital Public Radio's Bob Moffitt gives us an update on the Sacramento City Council's arena vote. Journalist and author David Neiwert tells the story of two Mexican-Americans murdered in 2009 in their home along the Arizona-Mexico border. Plus, KUOW's Ruby de Luna explains an FDA proposal that would change how our food is processed and distributed.