00000181-fa79-da89-a38d-fb7f2b600000Region of Boom is a reporting team at KUOW.We are tracking growth in metropolitan Seattle, which is being reshaped by the demands of a fast-growing technology sector led by Amazon. It's a boom on a grand scale bestowing wealth and opportunity upon some and disruption and displacement upon others. Take a look at where development is happening now and make sure to tell us what is going on in your own neighborhood.Follow the ongoing discussion at #regionofboomThis project is edited by Carol Smith.
Amazon to build second headquarters — do Everett or Tacoma stand a chance?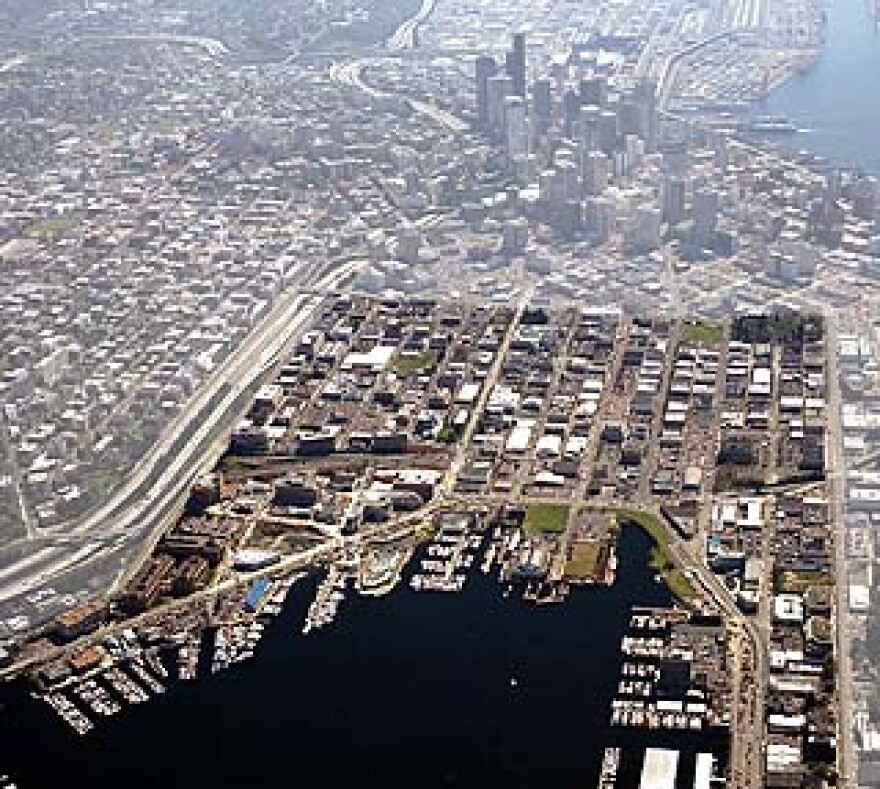 Amazon wants to double its footprint by building a second headquarters — for 50,000 more workers.
Consider that its current Seattle headquarters has more than 40,000 people at its Seattle headquarters.
Josh Brown, executive director of the Puget Sound Regional Council, said this is a big surprise, but there are cities in the region that could win this: Everett and Tacoma.
Brown said Amazon says it needs a lot of capacity, which those two cities could handle: "Both of those communities are planning for 80,000 or more."
And, he said, both of them will eventually have light rail.
Amazon said it will decide where to place the new headquarters next year. Cities have just a few weeks to put their proposals together.
Game on.