Seattle's Tax On Guns And Ammo Withstands Court Test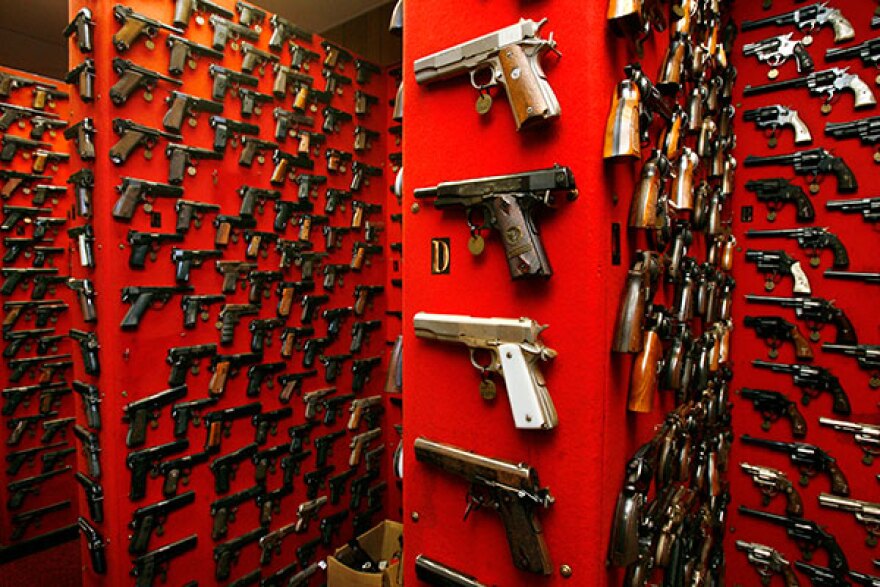 Seattle's tax on every gun and bullet sold in the city can stay, a King County Superior Court judge said Tuesday.
Judge Palmer Robinson denied a request by firearms advocates for an injunction against the measure. Approved by the City Council in August, it requires dealers to pay $25 for every gun sold and up to 5 cents for every round of ammunition sold.
The Bellevue-based Second Amendment Foundation, the National Rifle Association and two Seattle gun stores joined a lawsuit against the city in an attempt to block the tax. In a statement, Second Amendment Foundation said it would appeal the ruling.
Materials submitted with the legislation say the City Budget Office has estimated that the tax could raise up to $500,000 for research on gun violence and prevention programs.
"We established the gun violence tax as a legitimate and appropriate way to raise revenue for gun safety research and prevention programs," said City Council President Tim Burgess, who sponsored the measure.