Carnation Family's Killer Dodges Death Penalty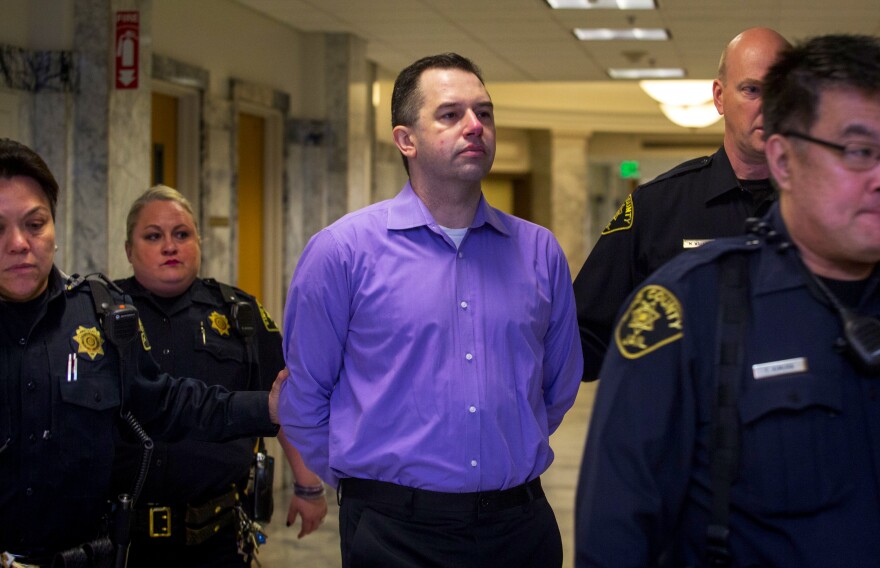 A King County jury has sentenced Joseph McEnroe, who killed his ex-girlfriend's family in Carnation, Washington, to life in prison.
McEnroe had previously been found guilty of murdering six members of the Anderson family in 2007 -- four adults and two children. The jury had two choices: the death penalty or life in prison without parole.
The killings took place on Christmas Eve 2007. That's when McEnroe and his ex-girlfriend, Michele Anderson, fatally shot her family in Carnation, about 25 miles east of Seattle.
Court documents said that McEnroe, a former store clerk, and Anderson, who was unemployed, told detectives they armed themselves on Christmas Eve and went to her parents' home. There, they confronted Anderson's parents, Wayne Anderson, 60, and Judy Anderson, 61, in their living room.
Satterberg said they then dragged their bodies to a shed behind the house, used towels and carpets to sop up blood stains and awaited the arrival of Anderson's brother, Scott. Scott was due for a Christmas Eve visit with his wife, Erica, and children Olivia, 5 1/2, and Nathan, 3.
Her brother and sister-in-law put up a brave struggle, according to the documents. Scott Anderson charged his sister when she pulled out the gun, and was shot up to four times, records say.
Investigators had believed previously that McEnroe had killed Erika before killing the children, but skull fragments found in her shoulder indicate he shot the boy before killing her, according to the Seattlepi.com.
After the killings, McEnroe and Anderson drove north toward Canada, but then turned around toward Oregon. They then decided to return to Carnation and pretend to discover the bodies, Satterberg said.
When they arrived at the scene, investigators were already there. Detectives, curious that neither McEnroe nor Michele Anderson asked what had happened at the bustling crime scene, began questioning them and they eventually confessed, according to the documents.
Copyright 2015 KUOW. All rights reserved. This may not be published, broadcast, rewritten, or redistributed. The Associated Press contributed to this report.