Marysville Shooting: Data Barriers Hide Tribal Court Cases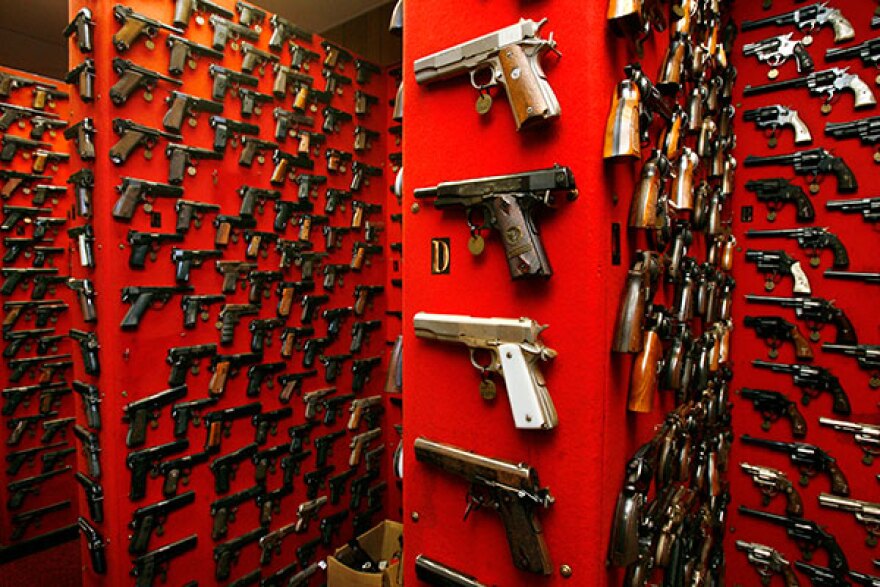 For years, Tulalip tribal officials have been pressing for better access to criminal databases. Then the shooting at Marysville-Pilchuck High School last fall made the reason all too clear.
Tribal records should have blocked the purchase of the gun used in the shooting. But the records never traveled the seven miles between the Tulalip Tribal Court and the Snohomish County Sheriff's Office.
TRANSCRIPT
Raymond Fryberg Jr. should never have been given a concealed pistol license or been allowed to buy the gun used by his son in the shooting at Marysville-Pilchuck High School. It happened because criminal records from Tulalip Tribal Court are not entered into state or federal databases. That may surprise many people, but it's old news to Virginia Davis at the National Congress of American Indians.
Davis: "I do think it's a really unfortunate, obviously heartbreaking story that shines a light on a problem that Indian Country's been talking about for a long time."
Tribal courts have expanded in the last 10 years. But they still have no ability to directly enter information into the FBI's criminal databases. Davis says the FBI has told tribes to negotiate agreements with states to enter records for them. But tribes say they need more federal leverage.
Davis: "The states have all the power in the negotiation. And one of the things we've been discussing with the FBI is to ask them to get more involved in that."
There are two records at Tulalip Tribal Court that should have stopped Fryberg from buying a gun. A former partner obtained a protection order against him in 2002. These days Snohomish County routinely enters protection orders on behalf of the tribe. But that year the tribal court was just getting up and running. Washington State Patrol spokesman Bob Calkins says the order was never transmitted.
Calkins: "The option was available to that tribe and at that time they were choosing not to make use of it. But there certainly is a process."
Then came another chance – in 2012 the tribal court convicted Fryberg of violating that protection order. But it turns out that almost none of the court's criminal records make their way outside the courthouse.
Tribes say they have no database access.
Calkins says it's hard for the state to grant access to outside entities like tribes.
Calkins: "Part of the concern there is, they have to have a terminal, they have to have training, they have to have maintenance, they have to certify, we have to audit. So we would hope that folks wouldn't confuse or wouldn't be offended by the idea that they have to send it somewhere else to be entered. The really critical issue is that it be entered."
He says several Washington tribes do submit their criminal cases to the state patrol for entry in the database, but some of those tribes say they didn't know the option existed.
The Tulalip Tribes have declined interview requests. Last year a Tulalip tribal attorney, Michelle Demmert, testified to federal officials that the lack of database access was "compromising victim and officer safety."
Raymond Fryberg was arrested March 31 on a federal charge of illegal gun possession. Last week the Justice Department announced it will organize a conference next August to work on database access for tribes.