Seattle Man Gets 18 Years For Terror Plot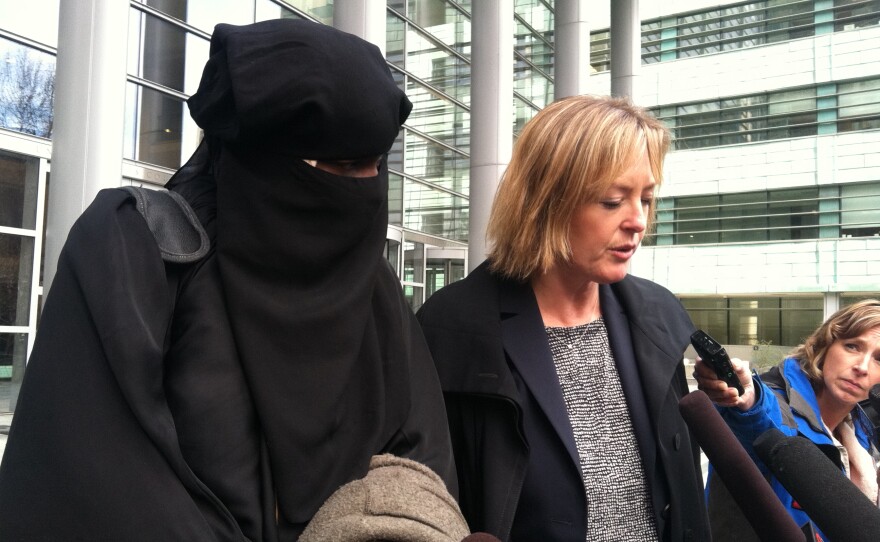 A Seattle man received an 18-year prison sentence on terrorism charges on Monday after plotting to attack a military installation in South Seattle.
Abu Khalid Abdul-Latif, formerly known as Joseph Anthony Davis, pled guilty in December to conspiracy to murder government officials and conspiracy to use weapons of mass destruction. Three plotters — Abdul-Latif, his friend Walli Mujahidh of Los Angeles, and a Seattle police informant — planned to use machine guns and grenades to attack a center where military recruits go upon entering the armed services.
Abdul-Latif purchased weapons from the informant and made detailed plans to attack the Military Entrance Processing Center inside the Federal Center South building on East Marginal Way South.
US Attorney Jenny Durkan called it "a classic case of terrorism."
"This sentence sends a very strong message to others who would harm us," she said. "Don't. Don't try."
The defense maintained that the police informant manufactured the plot and egged on the defendant along the way. But Judge James Robart disagreed. He said Abdul-Latif had a history of espousing political violence long before he met the informant.
Other than whispering to his attorneys, Abdul-Latif did not speak during the hearing.
Throughout the hearing, his wife, Binta Moussa-Davis, murmured prayers to Allah from the second row of the audience. Her black, body-length hijab revealed only her eyes and her hands.
In his black robe and bow tie, Judge James Robart criticized the investigation by the Joint Terrorism Task Force as "at best, sloppy."
The informant's handler, Seattle Police Detective Samuel DeJesus, had destroyed around 400 text messages between him and his informant. The informant destroyed other electronic evidence as well.
After the hearing, Moussa-Davis said her husband was entrapped by the government, and she denounced his sentence.
"They destroyed the evidence!" she said. "Why [would] you destroy 400 messages if you know you are right? Because you know you're not right, that's why."
Government officials paid the informant, a five-time convicted sex offender, nearly $100,000 for his assistance.
"It is not saints who can bring us the sinners," US Attorney Durkan said. "But that's where we get our information."
Abdul-Latif would have faced a minimum 30-year sentence, and possible life in prison, for his charges. Prosecutors agreed to a plea agreement of between 17 and 19 years after the destruction of evidence came to light.
Durkan said, even with the shorter sentence, Abdul-Latif would be "a very old man" by the time he got out of prison.
Eighteen years from now, Abdul-Latif would be 53 years old, one year younger than Durkan is today.