City Council At Odds Over South Lake Union Affordable Housing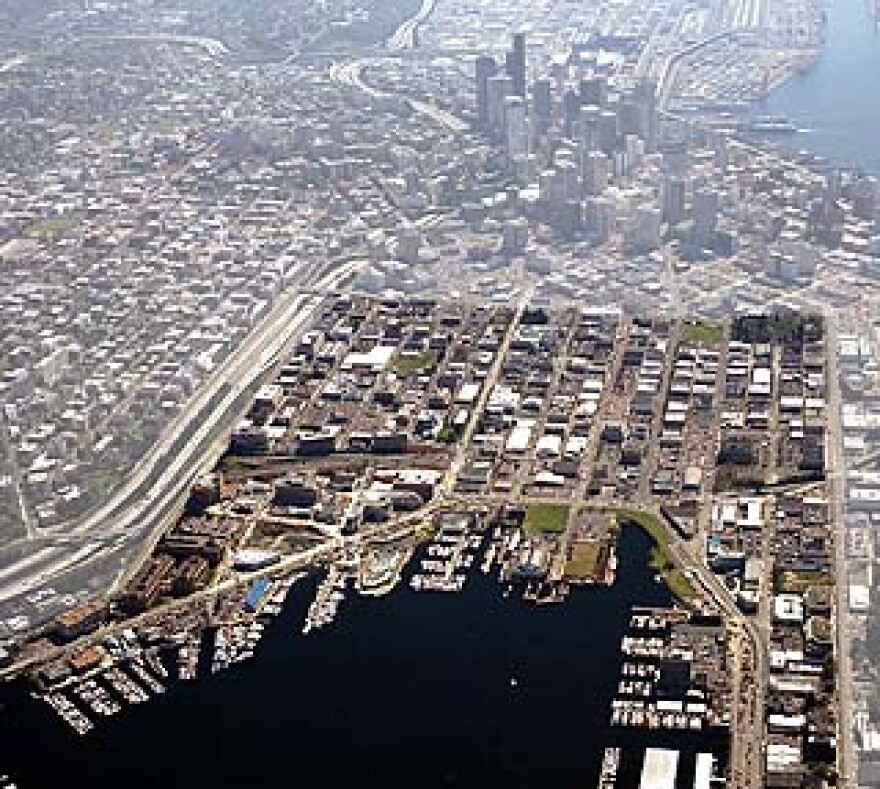 The city of Seattle is trying to solve a problem: Many of the people who work in Seattle can't afford to live here.
In South Lake Union, for example, the city expects thousands of new jobs will be created there in the coming years. So the city is asking private developers to help build housing for people making those salaries.
Developers would get the right to build taller buildings. In exchange, they would be asked to limit rents on about 5 percent of their residential units. The idea is to make them affordable for a family of three that lives on about $62,000 a year. The city calls it "workforce housing." It's cheaper than market rate, but still not exactly cheap. A two-bedroom apartment, for example, would rent for almost $1,600.
In reality, the program hasn't really worked that way. Instead of building the housing, developers also have the option of paying into a fund that the city uses to build affordable housing. In every case so far, developers have opted to pay into the fund rather than provide the housing themselves.
City Councilmember Mike O'Brien says that means there's something wrong with the equation. "These developers are saying, 'it's just much cheaper for me to pay someone else to do it than to actually do it on site,'" he said. "And I think that means that we have the price wrong."
So O'Brien said the city should raise the price that developers have to pay if they want to opt out of putting affordable units into their own buildings.
The proposal to change that price is not sitting well with developers, or with some council members.
"It's a really complicated exercise to find out what the right number might be," said Richard Conlin, who chairs the council's South Lake Union committee.
The council has been grappling with the zoning changes for months, and Conlin said it's too late in the process to change the affordable housing equation. "And to suggest that we could really come up with the right number in just a few short weeks," he said, is "probably not a very good idea."
The council is under a lot of pressure to move the plan forward — by the mayor, businesses, developers, and labor unions, among others. Conlin said he'd like to take a final vote in two weeks, and then conduct a more thorough review of the city's affordable housing later in the year.