The State Of State Politics: Austin Jenkins Breaks Down This Week's News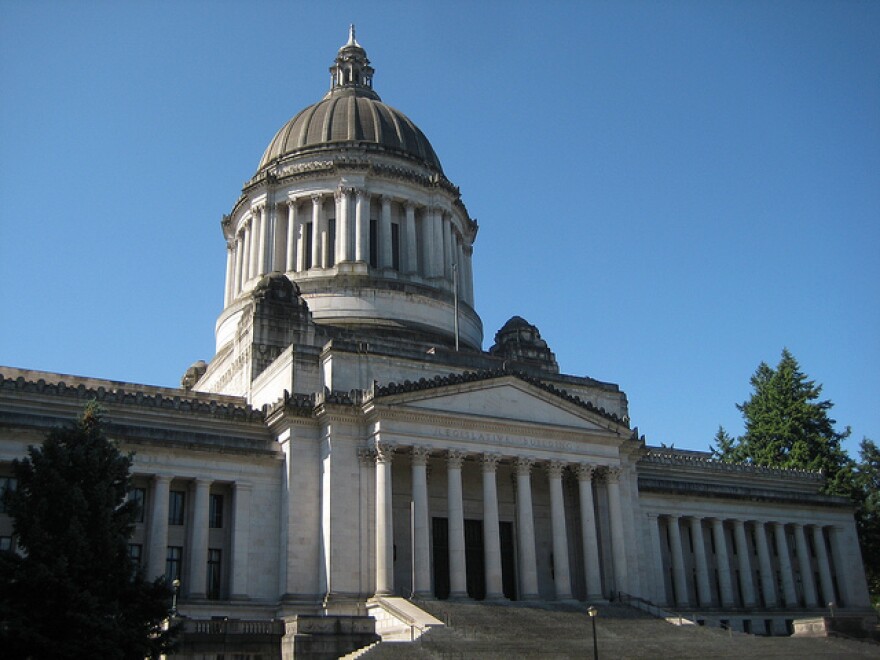 Today marks the last day for policy bills to leave committee in the state Legislature. That means the House and the Senate will swap bills and decide which ones to send to the governor.
KUOW Olympia correspondent Austin Jenkins says that the Democratic House and Republican Senate are going to have a hard time agreeing on what bills to make into law.
One divisive issue is gun control. Jenkins says a bill put forward by the House that requires universal background checks seems to have the best chance for gun control advocates.
"I just talked to the prime sponsor of this legislation, Jamie Peterson in the House," said Jenkins. "He's got a Republican co-sponsor. They're working to make this happen. But even representative Peterson said it's not a slam dunk in the House. And as you move across to the Senate there is no guarantee of a hearing, much less a floor vote. The way this might happen is with a groundswell of grassroots support that gives lawmakers cover on this."
Jenkins says that the Senate is also expected to oppose a bill that would increase coverage for abortion.