Washington became one of the first states to legalize marijuana for recreational use in 2012. But there are a lot of challenges ahead: the state must set up a licensing system for marijuana growers and sellers, the federal government may mount a challenge, the need to set a new limit on amount of marijuana in the bloodstream for safe driving. And medical marijuana is still in the picture.Over the next several months we will be exploring the issue and tracking the impact of I-502.
How The New York Times Came Around On Legal Pot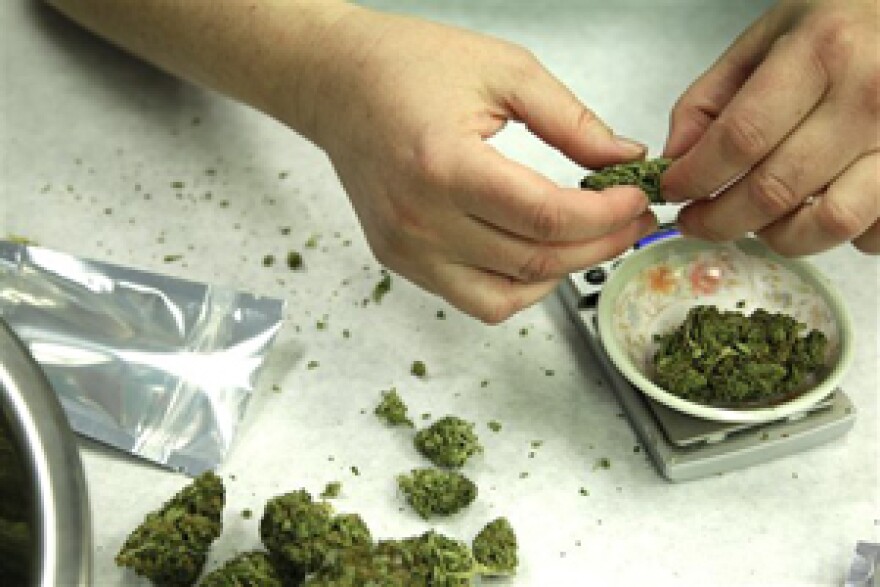 Bill Radke speaks with Terry Tang, New York Times deputy editorial page editor, about the newspaper's six-part editorial series on legalizing marijuana. Tang said the decision to endorse legal pot was unanimous.
"The New York Times editorial board and the publisher of the 'Gray Lady' are unanimous on this subject? That goes to show how non-cutting edge this position really is, right?" Radke asked.
Tang responded, "Well, it's a sensible position, grounded in facts. There are plenty of people who would disagree. For us, having weighed the costs and benefits of criminalization versus legalization, we've come out in one direction."