Eric Nuzum On "Giving Up The Ghost"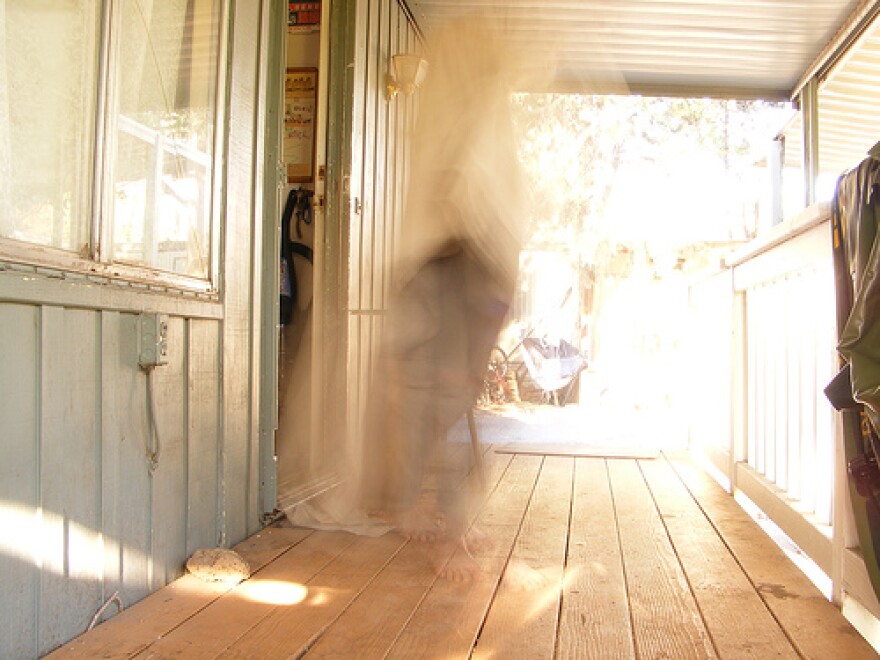 Eric Nuzum is vice president of programming for NPR and a writer. He's also afraid of ghosts. When he was young, Eric became convinced he was being haunted by the ghost of a little girl who lived in his parents' attic. It started as a weird premonition during his dreams and ended with Eric in a mental ward, having apparently destroyed his life before it truly began. The only thing that kept him from the brink was his friendship with a girl named Laura, a classmate who was equal parts devoted friend and enigmatic crush.
Even now as a fully functioning member of society with a great job and family, Eric still can't stand to have any shut doors in his house for fear of what's on the other side. So in order to finally face his fears, he enlists some friends on a journey to America's most haunted places. Eric Nuzum's book is titled "Giving Up the Ghost: A Story About Friendship, 80s Rock, a Lost Scrap of Paper, and What It Means to Be Haunted." Eric Nuzum told Wisconsin Public Radio's Anne Strainchamps about his fears.
Other stories on KUOW Presents: