KUOW Senior Editor Jim Gates at Thanksgiving Uncensored This is where KUOW listeners meet: to discuss important issues in their communities, to celebrate cultural differences, to hear moving stories up close.For real-time updates on our events, community conversations and other happenings, follow KUOW on Facebook and Twitter or sign up for our Events Newsletter:Sign Up HereHave an idea for a unique event KUOW could help with? Email engage@kuow.org.
A Community Talk About The Jungle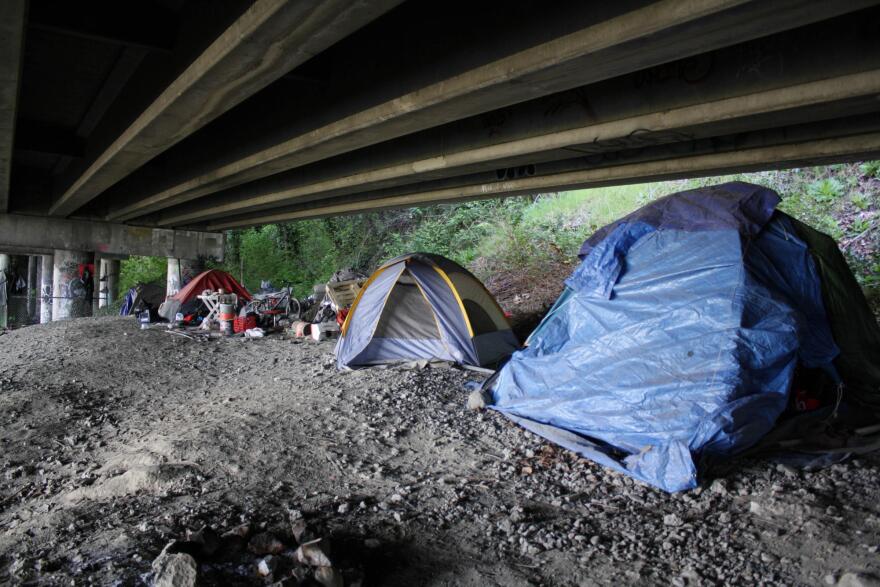 Friday, June 3
Seattle Public Library - Central Branch
1000 4th Ave, Seattle WA 98104 (See map)
7:00-9:00 p.m.
Free admission.
Join KUOW for a deeper dive into the encampment called "The Jungle," including the city's efforts to clean it up, and what the alternatives are for people who live there.
This conversation will be moderated by KUOW reporter Joshua McNichols, with a panel of current and former Jungle residents, Tim Harris from Real Change, and other advocates.
Co-presented with:
Seattle Public Library
Real Change Homeless Empowerment Project